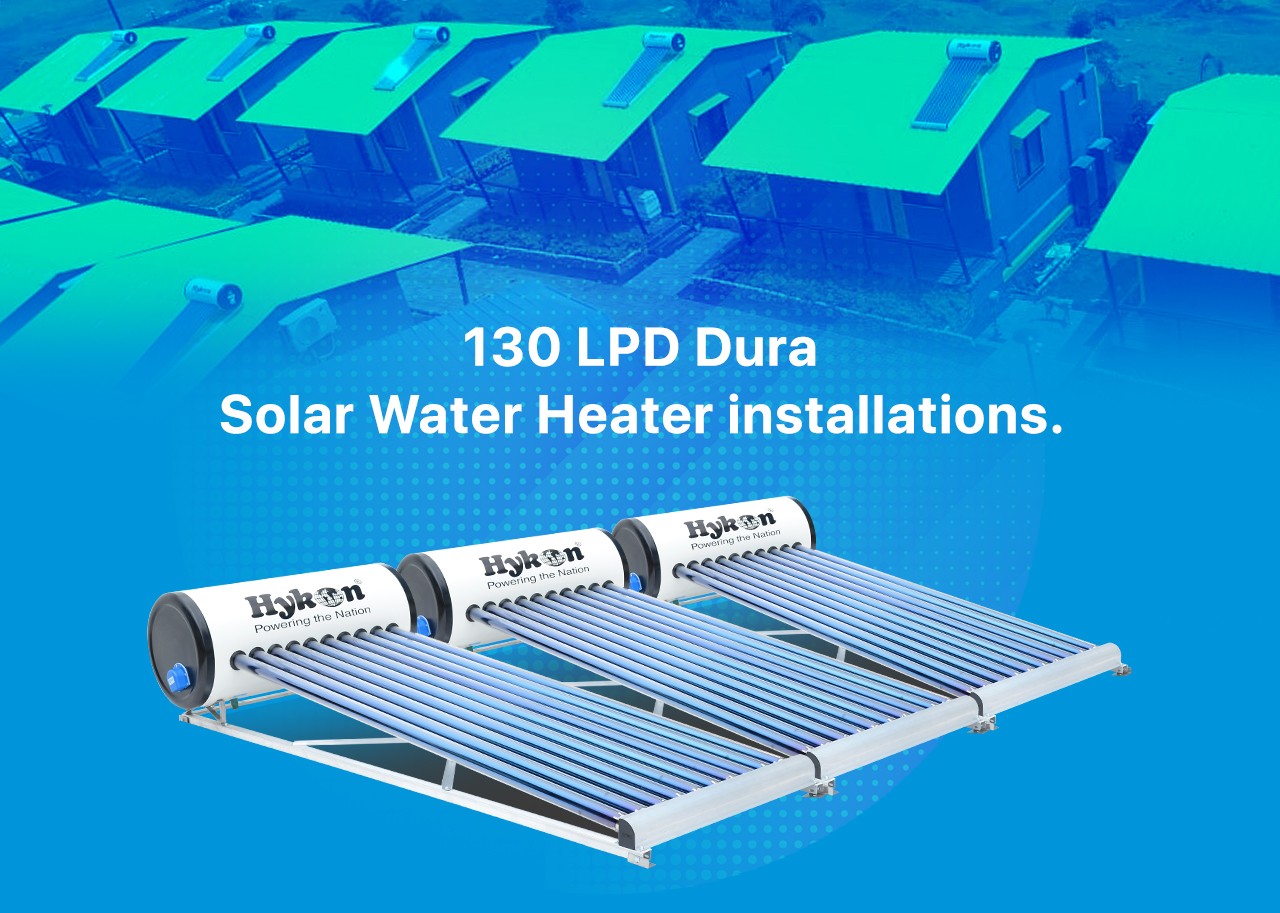 Product installed :
130LPD Dura Series Solar Water Heater slope roof model.
Product description :
Dura solar water heaters are suitable for domestic & industrial solar water heater purposes having water quality less than 600PPM. It is the best solar water heater for hard water.The inner tank is made up of long-lasting weldless stainless steel SS 304L, tank lids are powder-coated & PPGL outer tank. The and. This model can be used for various purposes in the household without depending on electricity for hot water. Apart from being an eco-friendly option, Hykon solar water heaters are long-lasting and easy to maintain. Rely on best water solar heaters for hot water in all seasons without electricity or any other fuel.
Solar water heater price :
Solar water heater cost Rs 19,189 /-
Quantity :
44 Nos
Images of project :
For Solar water heater installation & supply please contact Mr Abishek 7594900099 or whatsapp us https://chat.whatsapp.com/DcmMHe6uRZVExZHI2hHkQR