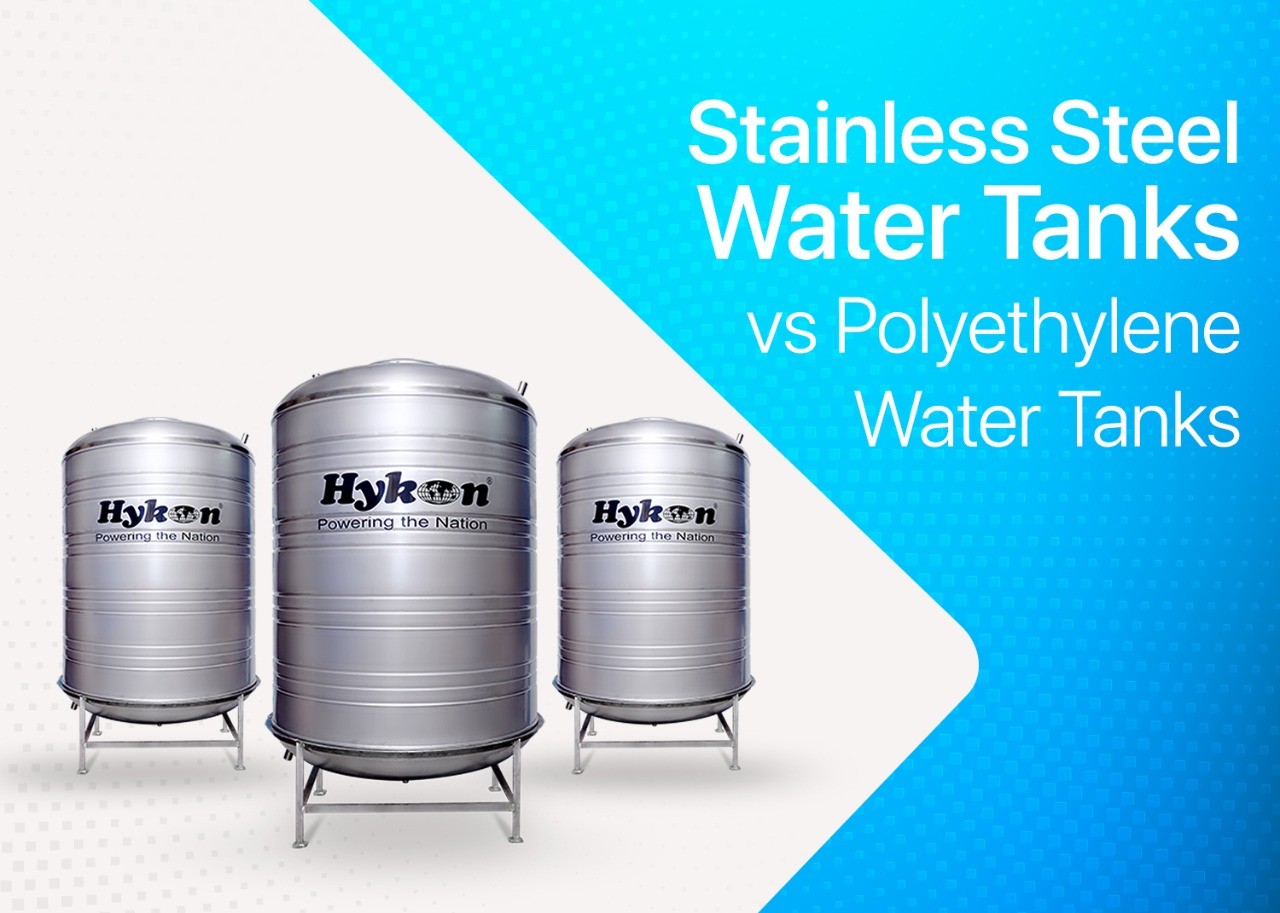 Even though water tanks are available in various types like Concrete, Polyethylene, Steel, etc. Stainless Steel water tanks are gaining popularity. Many consider it as the best choice for industrial as well as domestic storage purposes. In this blog let's discuss the advantages of stainless steel water tanks over plastic/polyethylene water tanks.
Stainless Steel is low carbon steel having 10% or more chromium in it. The presence of chromium attributes to its unique characteristics as it causes the formation of chromium oxide film on the surface of the steel, changing it to a strong, adherent, and corrosion-resistant metal.
Stainless steel water tanks more durable in comparison to plastic or concrete storage tanks. Stainless steel holds the ability to resist oxidation by water or other biocides. Therefore in comparison to plastic or concrete storage tanks, it assures safe and pure water to the customers.
Stainless steel water tanks have high resistance to corrosion or chemical contamination. It can survive in pressure and both in high and low temperatures. So there is no risk of cracking, rust or freezing. Its excellent strength, resistance to corrosion, and durability make it the best choice for water storage.
It reflects sunlight and absorbs heat and guarantee clean water resisting the growth of algae.
Stainless Steel water tanks are made with an environment-friendly alloy and consist of 70% 80% recyclable materials. Thus it reduces carbon footprints as well. As we all know plastic is considered a major threat to our environment.
Stainless Steel causes no leakage and its inertness in water and many other substances makes it one of the most hygienic water tanks available in the market.
Stainless Steel water tanks are appropriate to match the aesthetic aspects of modern homes. Unlike concrete tanks, they can be transported from one place to another without much effort.
They are easy to clean and have a long maintenance-free lifespan when compare to Polyethylene water tanks. All these aspects can justify its initial buying cost.
Nowadays with the help of the advanced technology Industry, the seamless welding and joining of stainless steel are not difficult anymore. The same attributes to its safety and aesthetic value as well.
Taking all these points into consideration Stainless Steel water tanks are the clear winner.
Hykon's Stainless Steel water storage tanks are made from 304 food-grade stainless steel. The company offers the safest and leakproof water storage tanks with lifelong expectancy.